Model NO.: AV DM-02

Age: Adult

Folded: Folded

Elastic Style: Single/Doube Elastic

Material Weight: PP 9~30GSM

Surface: Comfortable, Breathable, Eco-Friendly, Soft

Delievring Time: Within 15days for One 40hq Container

Shelf Time: Two Years

Sample Policy: Samples Free, with Collecting Courier

Bag Packing: Vacuum Bag Packing Available

Payment Term: 30% Tt Advance, The Rest Tt or LC.

Logo Pringting: Without Logo Printing

Carton Specification: 57*27*38cm

Trademark: Avel/OEM

Transport Package: 100PCS/Bag, 2000PCS/CTN

Specification: Size: 18′′, 19′′20′′, 21′′, 22′′, 24′′

Origin: Xiantao, Hubei, China

HS Code: 6506999000

Model NO.: AV DM-02

Age: Adult

Folded: Folded

Elastic Style: Single/Doube Elastic

Material Weight: PP 9~30GSM

Surface: Comfortable, Breathable, Eco-Friendly, Soft

Delievring Time: Within 15days for One 40hq Container

Shelf Time: Two Years

Sample Policy: Samples Free, with Collecting Courier

Bag Packing: Vacuum Bag Packing Available

Payment Term: 30% Tt Advance, The Rest Tt or LC.

Logo Pringting: Without Logo Printing

Carton Specification: 57*27*38cm

Trademark: Avel/OEM

Transport Package: 100PCS/Bag, 2000PCS/CTN

Specification: Size: 18′′, 19′′20′′, 21′′, 22′′, 24′′

Origin: Xiantao, Hubei, China

HS Code: 6506999000

Nonwoven Clip Cap, Mob Cap, Mop Cap, Disposable Cap, Doctor Cap, Surgical Cap, Bouffant Cap, Nurse Cap, Polypropylene Cap

 
| | |
| --- | --- |
| Â Name | Nonwoven Clip Cap, Mob Cap, Mop Cap, Disposable Cap, Doctor Cap, Surgical Cap, Bouffant Cap, Nurse Cap, Polypropylene Cap |
| Â Material | Â PP 9-30gsm |
| Â Style | Â clip cap, mob cap, strip cap, bouffant cap |
| Â Size | Â 18'',19'',20'',21'',22'',24'' |
|  Color |  White, blue , green, red, yellow, black, orange, pink |
| Â elastic | Â single elastic or double elastic |
| Â Packing | Â 100 pcs/bag,2000 pcs/ctn |
| Â Packing design | Â All inner bag and carton printing can be as your design |
| Â MOQ | Â 50000pcs |
| Â Sample | Â Can be supplied free for your quality checking within 3Â days |
| Â Payment way | Â T/T, Western union, L/C,D/A,D/P, |
| Â Delivery time | Â Capacity: 400,000pcs/day, 1*40HQ can be finished within 10-15 days. |
| Â FOB port | Â Wuhan/Shanghai |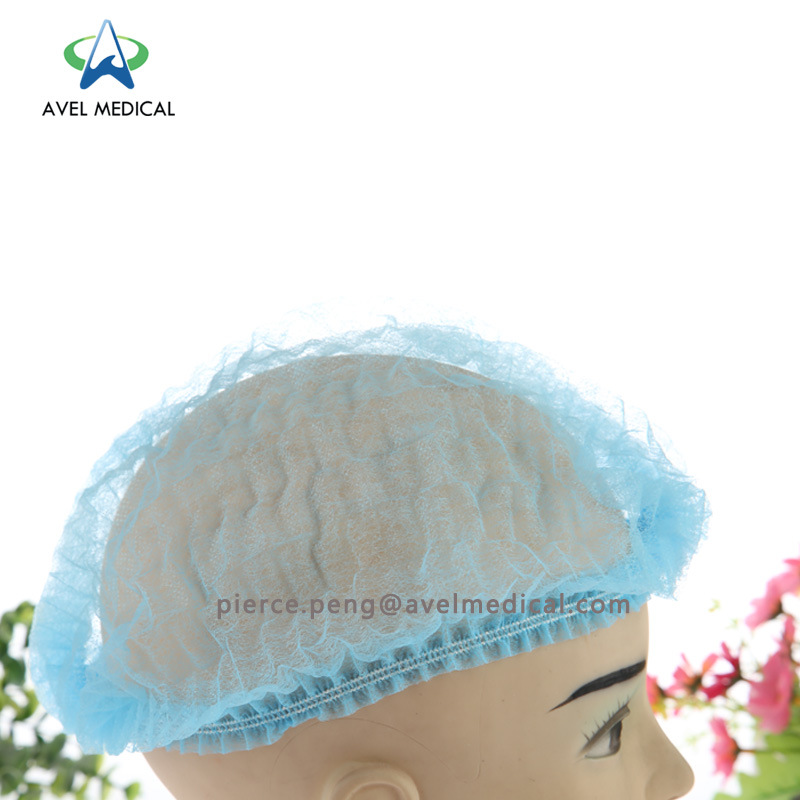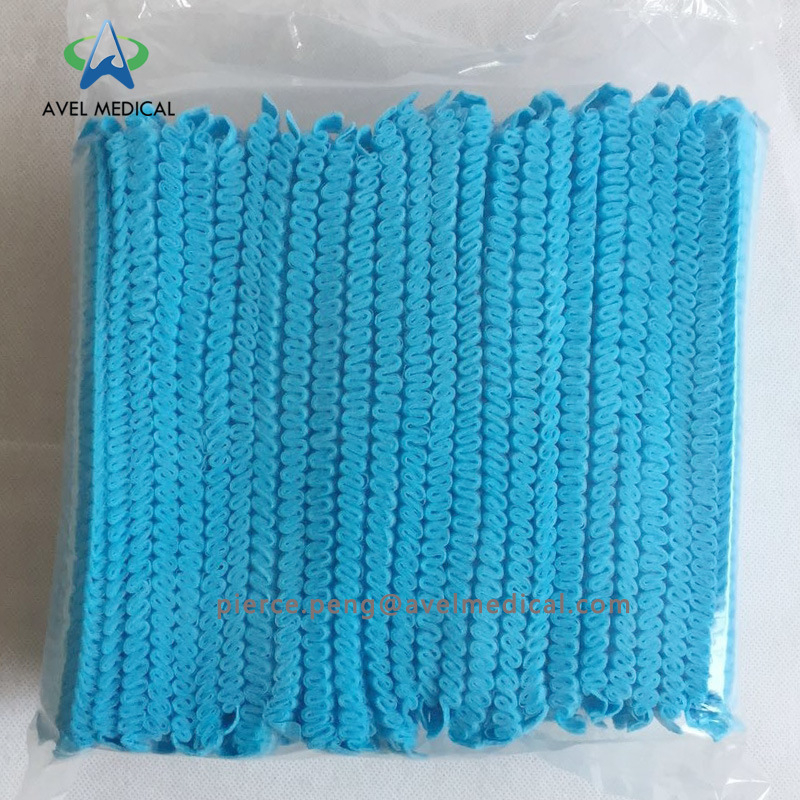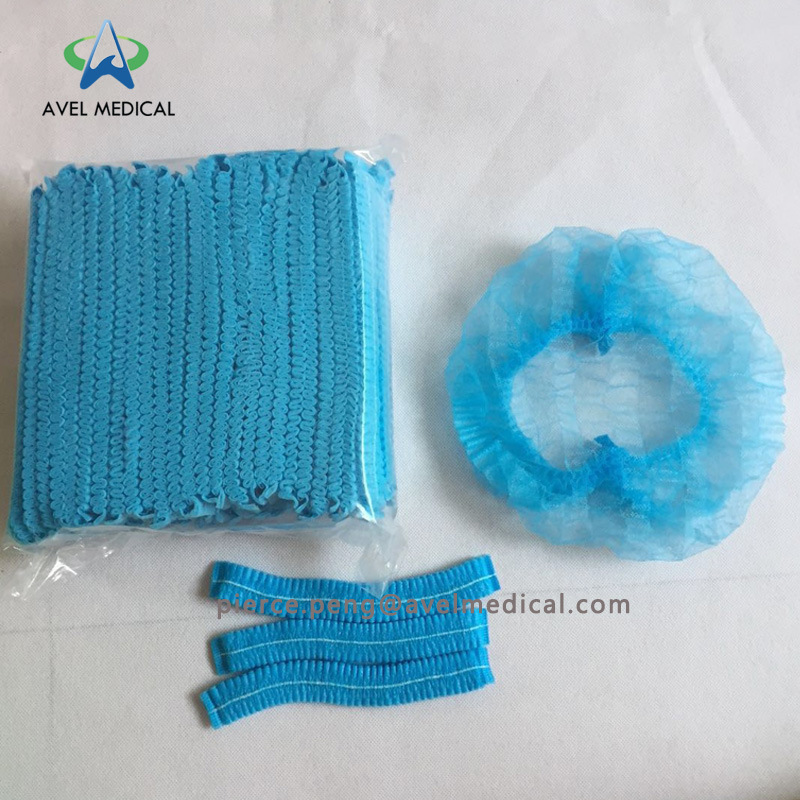 Hair protection device for food processing and handling, manufacturing, household cleaning, cooking, medical, surgical,pharmaceutical, protective, laboratorial, catering and industrial sectors. It is good for workers in hospitals, clinics, electronic workplaces, restaurants, hotels, catering, kitchens, food processing workshops.

 
Packing

 100 pcs/bag, 2000pcs/ctn. (1000pcs ore 3000pcs/5000pcs packing available)

Packing design

All inner box and carton printing can be customized.

Packing material will just follow your preference.

Carton size

100 pcs/bag, 2000pcs/ctn, 21",carton size,57*27*38cm

1x20ft container can load 475 ctn in 950,000pcs

1x40ft container can load 1160 ctn in 2,320,000pcs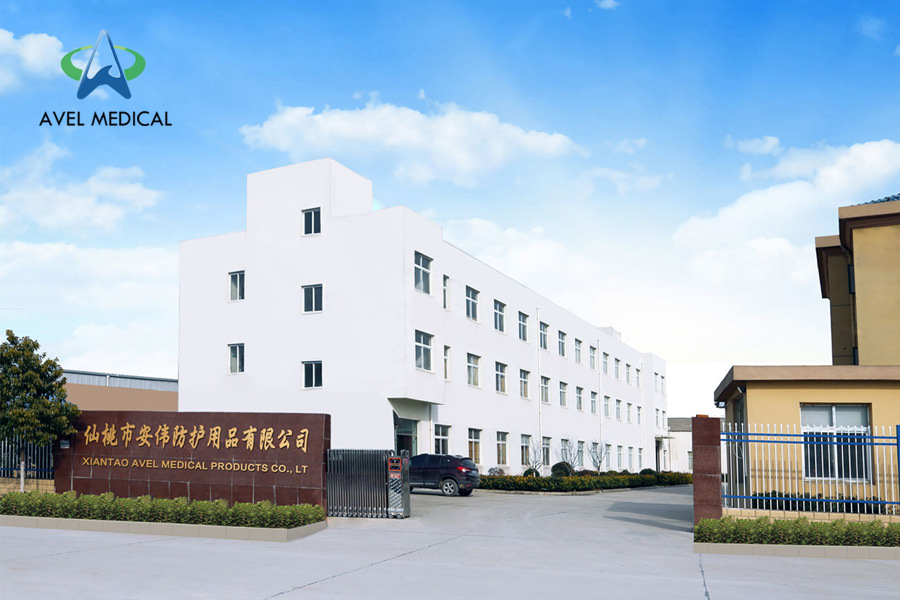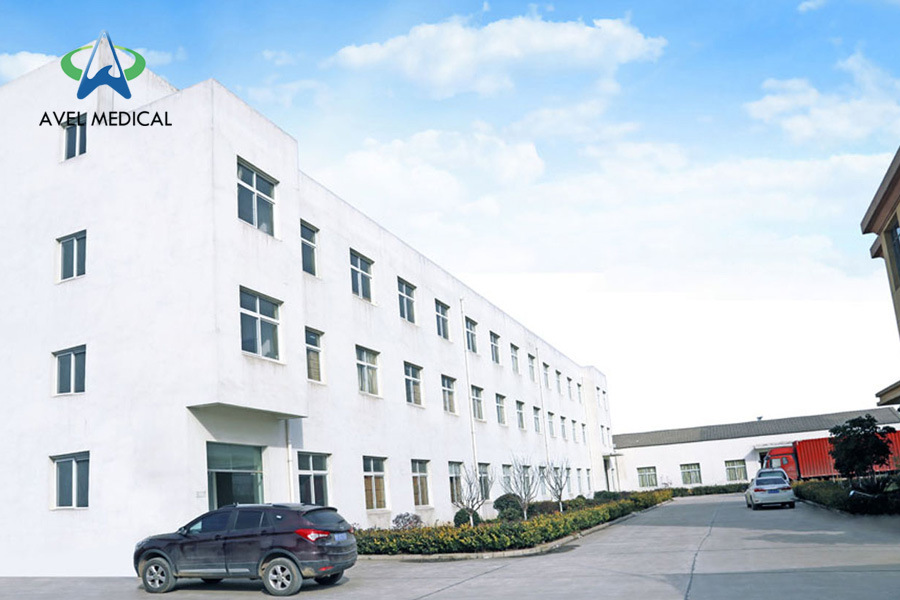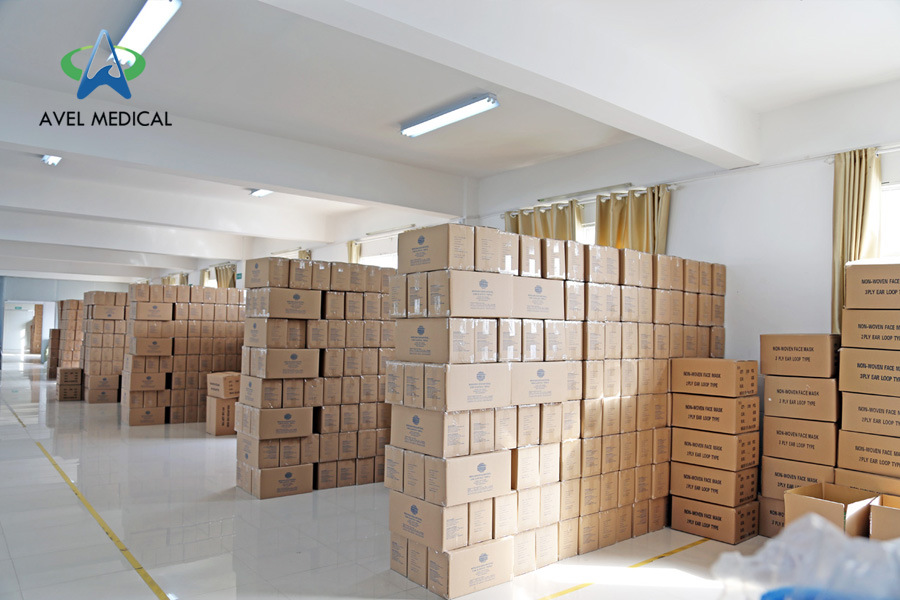 1. We guarantee no spots, discoloration, wrinkles, hair, dirt and cutting scraps on our products.
2. With rich exporting experience for 11 years, able to provide most competitive prices.
3. Free samples available, with collecting courier.
4. OEM/ODM available.
5.A third part goods inspection is always welcome.
6. We provide after-sales services: any feedback after using our products, pls don't hesitate to turn to our after-sales department and it will be our pleasure to support you just in time!

 

1.Q: How does your factory do regarding quality control?

A: "Four Steps" QC:

(1) Workers self inspecting,

(2)workshop inspector inspecting,

(3)packing inspecting

(4) finished goods random inspection in warehouse before delivering.

For new orders, mass production samples will be sent for your confirmation on quality for double insurance. Mass production pictures/video available for your reference.

2. Q: What terms you accept if IÂ order with you?

A: FOB, CNF, CIF, EXW,etc

 

3. Q: How about the payment for bulk order?

A: Normally we take 30% payment for deposit, balance against BL.

   Irrevocable LC at sight works with us as well.

4. Q: What the expiration date for disposable non-woven products?

A: We suggest 2Â years of shelf storage.

 

5.Q: IÂ had bad experience with other supplier, how can IÂ make sure you will make it right?

A: Long business relationship is relied on mutual trust!

We work with a few clients for over ten years. We are together when things go right, while we get even stronger after errors happening sometimes. We are not afraid of problems, because we are tough enough to shoulder responsibilities and we will figure out to solve the problems with you! 

Pierce

Marketing Director

Xiantao Avel Medical Products Co.,Ltd

Add: Room 302,Chuangye Building, No 113 Mianyang Street,Xiantao, Hubei Province,PRC

Mobile: +86 15827964406

Tel: +86-(0)728-8875828Â Â Â Fax: +86-(0)728-8875696

 

website: www.avelmedical.com

 

 

Nonwoven Clip Cap, Mob Cap, Mop Cap, Disposable Cap, Doctor Cap, Surgical Cap, Bouffant Cap, Nurse Cap, Polypropylene Cap

 
| | |
| --- | --- |
| Â Name | Nonwoven Clip Cap, Mob Cap, Mop Cap, Disposable Cap, Doctor Cap, Surgical Cap, Bouffant Cap, Nurse Cap, Polypropylene Cap |
| Â Material | Â PP 9-30gsm |
| Â Style | Â clip cap, mob cap, strip cap, bouffant cap |
| Â Size | Â 18'',19'',20'',21'',22'',24'' |
|  Color |  White, blue , green, red, yellow, black, orange, pink |
| Â elastic | Â single elastic or double elastic |
| Â Packing | Â 100 pcs/bag,2000 pcs/ctn |
| Â Packing design | Â All inner bag and carton printing can be as your design |
| Â MOQ | Â 50000pcs |
| Â Sample | Â Can be supplied free for your quality checking within 3Â days |
| Â Payment way | Â T/T, Western union, L/C,D/A,D/P, |
| Â Delivery time | Â Capacity: 400,000pcs/day, 1*40HQ can be finished within 10-15 days. |
| Â FOB port | Â Wuhan/Shanghai |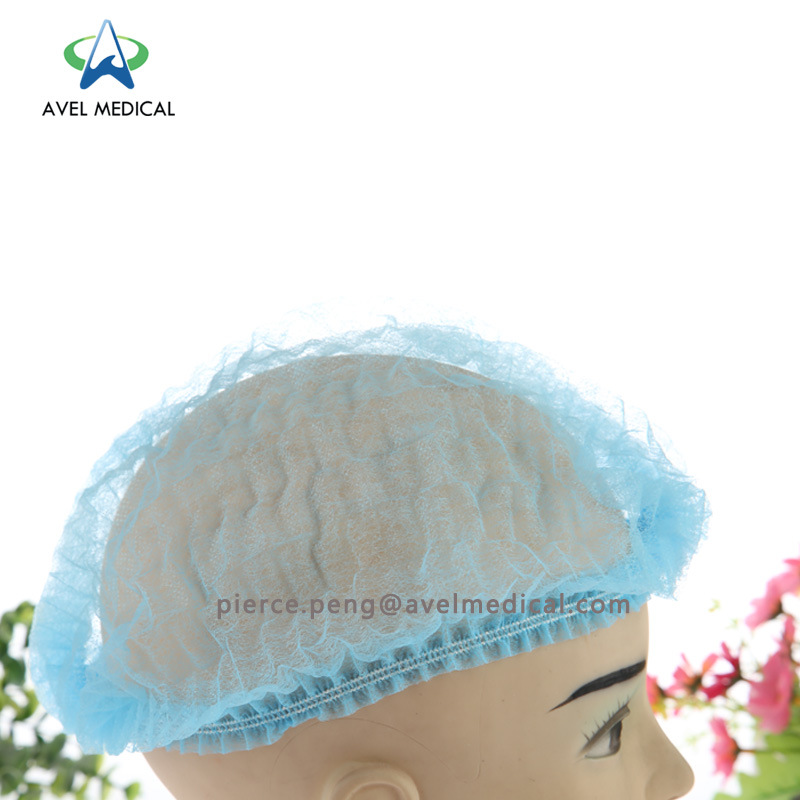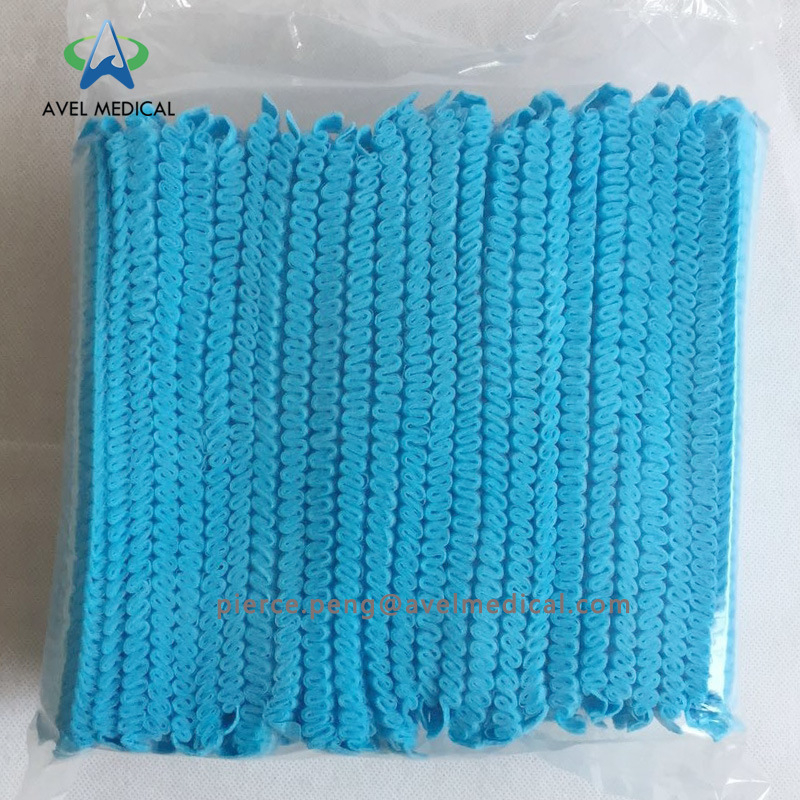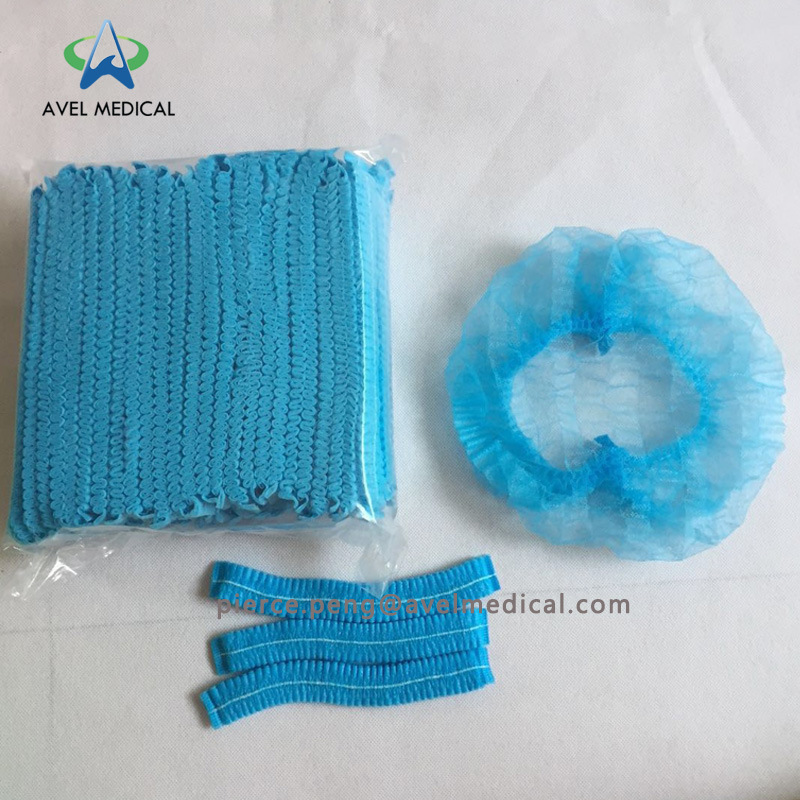 Hair protection device for food processing and handling, manufacturing, household cleaning, cooking, medical, surgical,pharmaceutical, protective, laboratorial, catering and industrial sectors. It is good for workers in hospitals, clinics, electronic workplaces, restaurants, hotels, catering, kitchens, food processing workshops.

 
Packing

 100 pcs/bag, 2000pcs/ctn. (1000pcs ore 3000pcs/5000pcs packing available)

Packing design

All inner box and carton printing can be customized.

Packing material will just follow your preference.

Carton size

100 pcs/bag, 2000pcs/ctn, 21",carton size,57*27*38cm

1x20ft container can load 475 ctn in 950,000pcs

1x40ft container can load 1160 ctn in 2,320,000pcs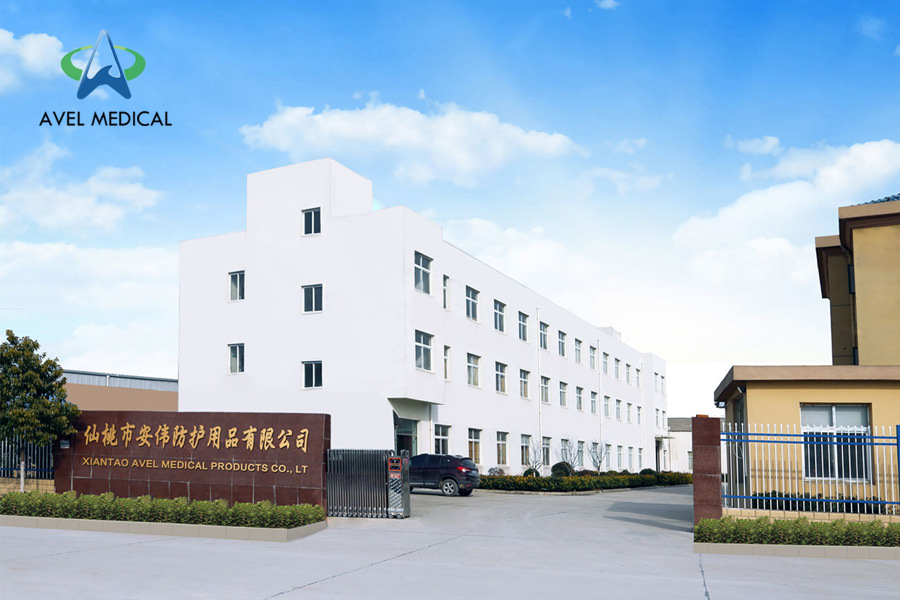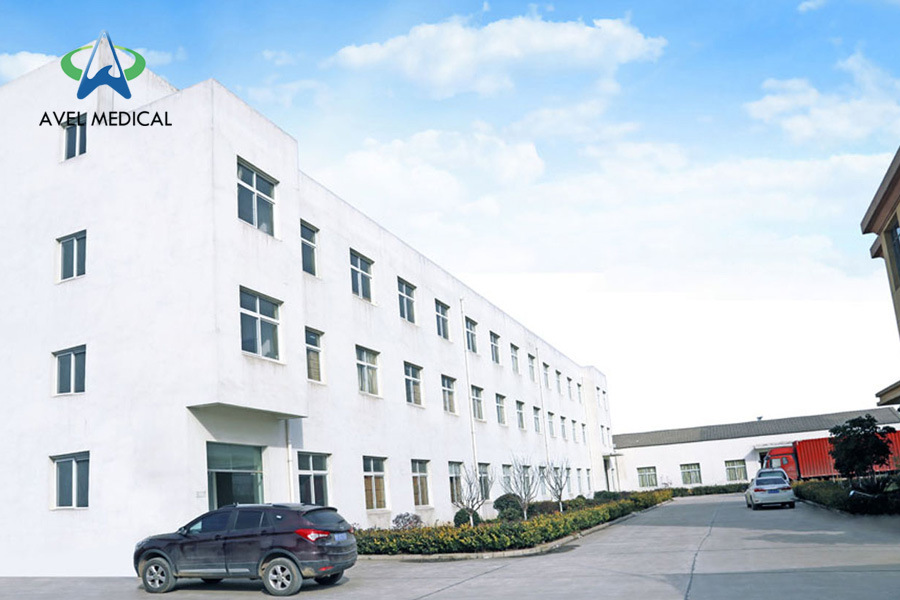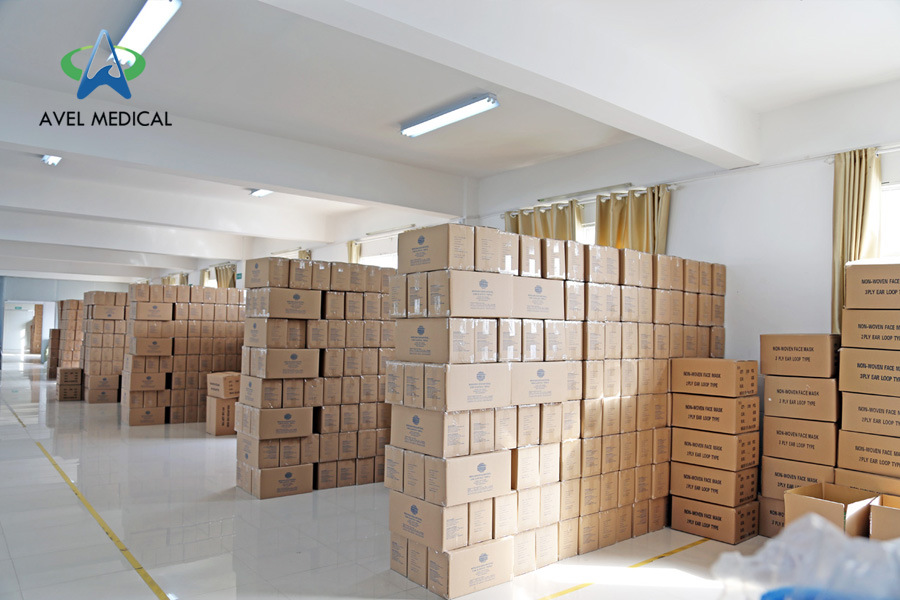 1. We guarantee no spots, discoloration, wrinkles, hair, dirt and cutting scraps on our products.
2. With rich exporting experience for 11 years, able to provide most competitive prices.
3. Free samples available, with collecting courier.
4. OEM/ODM available.
5.A third part goods inspection is always welcome.
6. We provide after-sales services: any feedback after using our products, pls don't hesitate to turn to our after-sales department and it will be our pleasure to support you just in time!

 

1.Q: How does your factory do regarding quality control?

A: "Four Steps" QC:

(1) Workers self inspecting,

(2)workshop inspector inspecting,

(3)packing inspecting

(4) finished goods random inspection in warehouse before delivering.

For new orders, mass production samples will be sent for your confirmation on quality for double insurance. Mass production pictures/video available for your reference.

2. Q: What terms you accept if IÂ order with you?

A: FOB, CNF, CIF, EXW,etc

 

3. Q: How about the payment for bulk order?

A: Normally we take 30% payment for deposit, balance against BL.

   Irrevocable LC at sight works with us as well.

4. Q: What the expiration date for disposable non-woven products?

A: We suggest 2Â years of shelf storage.

 

5.Q: IÂ had bad experience with other supplier, how can IÂ make sure you will make it right?

A: Long business relationship is relied on mutual trust!

We work with a few clients for over ten years. We are together when things go right, while we get even stronger after errors happening sometimes. We are not afraid of problems, because we are tough enough to shoulder responsibilities and we will figure out to solve the problems with you! 

Pierce

Marketing Director

Xiantao Avel Medical Products Co.,Ltd

Add: Room 302,Chuangye Building, No 113 Mianyang Street,Xiantao, Hubei Province,PRC

Mobile: +86 15827964406

Tel: +86-(0)728-8875828Â Â Â Fax: +86-(0)728-8875696

 

website: www.avelmedical.com

 

 

Liquor is 90% marketing and what better way to grab attention than by having one of the coolest liquor bottles on the shelf? We should agree that taste is not the initial selling point for most consumers. That`s where marketing comes into play, and the bottle is a big part of that. An interesting look will get people to buy a brand at least once, and then it`s just a question of if the liquor inside is worth getting again. We would like to devote our passion on the Liquor`s dressing up.
Description

Usage

Liquor/Wine/Beverage

Material

Extra-flint, high-flint and flint glass

Technology

Machine made

Volume

50 to 3000ml or as your requirements

Weight

150 to 2000g and so on

Sealing type

Screw cap or cork

Painting

Any color as you requirement

Quality control

SGS, FDA, ISO9001, ISO14001

Deep processing

Silk screen, decal, spray painting, electroplating, frosting, sand blasting.

Delivery term

EXW, FOB, CIF

Payment terms

T/T

Lead time

New design drawing confirm within 3days, Sample mold within 20 days, bulk molds within 30 days, produce in bulk within 30 days



FAQ:

Q: Are you a manufacture or a trading company?

A: We are a manufacture which located in Chengdu city and Yibin city, Sichuan, China.

Q: Can you customize the products?

A: Yes, we are professional to customize glass bottle, we can design the new drawings and open the new molds according to your requirement.

Q: Do you provide free sample?

A: Yes, for cooperation sincerity, we are glad to provide you samples for free, but for new customer, the express cost need to be paid.

Q: What is your MOQ?

A: Our only standard for MOQ is a 40 feet container.

Q: How long is your sample lead time, mold need time and production lead time?

A: New design drawing confirm within 3 days, sample mold within 20 days, bulk molds within 30 days, produce in bulk within 30 days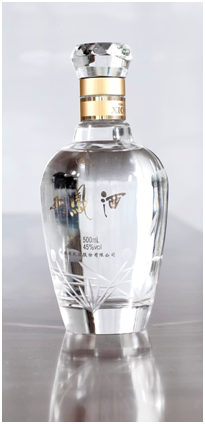 Wine Bottle

Wine Bottle,Round Wine Bottle,Decal Vodka Bottle,Red Character Wine Bottle

SICHUAN YIBIN GLOBAL GROUP CO.,LTD. , http://www.globalglassbottle.com